Employee (Type) You can Hire:
What is

Virtual Employee

??
Virtual Employee (VE)
means your employee is not physically located within your own office in home country but located in an offshore location and works for you
remotely
under your complete control and management with no employee liabilities.
"Virtual employee in India"(VEII)
is a leading Outsourcing Service provider in India that offers "
Offshore Remote Back Office Solutions
" through its unique delivery and sourcing model "
Virtual Employee Services
" unlike
Traditional/Conventional
Offshore Outsourcing provider
...more
You Hire your Own Employee, and not a Freelancer.
Virtual Employee works only for you like your Own Employee.
Virtual Employee Reports to you only.
Virtual Employee Works with you Directly but Remotely under your Complete Control & Management with no Employee Liability. ...more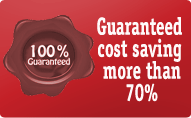 WHY HIRE VE FROM INDIA??
Watch our power point presentation

Click Here
-- ISO 27001 CERTIFIED --


...more
---
Copyright © virtualemployeeinindia.com